Beautiful Darkness
Submitted by Ben on Mon, 09/30/2013 - 1:45pm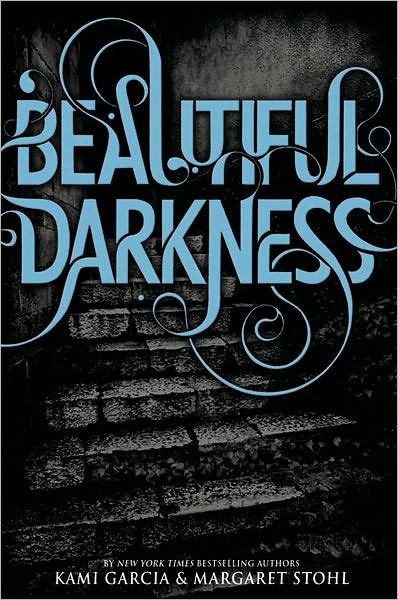 In a small southern town with a secret world hidden in plain sight, sixteen-year-old Lena, who possesses supernatural powers and faces a life-altering decision, draws away from her true love, Ethan, a mortal with frightening visions.
Beautiful Darkness is the second book in the Caster Chronicles by Kami Garcia and Margaret Stohl. As the direct sequel to Beautiful Creatures the narrative picks up shortly after the conclusion of that book, with flashbacks to Macon Ravenwood's funeral.
At the funeral a mysterious young man gives Lena a silver bird and then disappears. Over the days and weeks following Lena begins acting more withdrawn and strange: she stops writing in her old journal, and stops kelting with Ethan, preferring to block him out all together. Eventually the mysterious boy resurfaces: his name is John Breed, and when he does he is in the company of Lena's cousin Ridley. More portents abound as a new song starts playing constantly to Ethan: Seventeen Moons. Eventually Lena disappears and Ethan, Link, and Keeper-in-training Liv must brave the world of the caster tunnels to find Lena.
Catch up on the Caster Chronicles with Beautiful Creatures